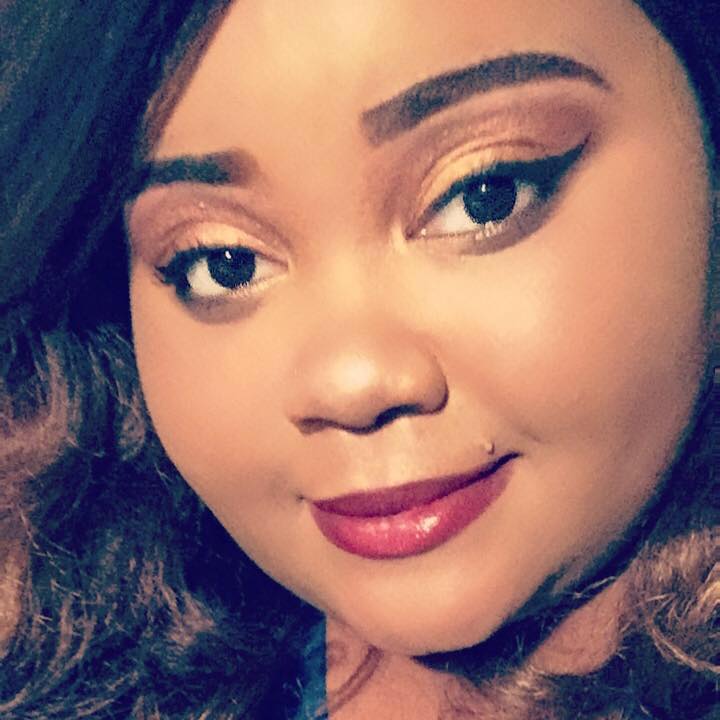 "To know that you are a queen… is just simply believing it," - Brianna Blackwell, CEO of Queen 2 Queen.

Hailing sixty miles outside of the great Birmingham, Alabama, for Brianna, her own belief actually blossomed in her early teen years. No stranger to the trials and tribulations of coming from a single-parent home and the everyday struggles of a big girl in a such a small, malice world, it was through her mother where she learned the importance of turning pain into power and traumas into triumphs.
"When I was younger, I had really low self-esteem. I would stay in the house for days and weeks on end, not wanting to face the world and not wanting the world to see me. Unfortunately, me being sexually assaulted at thirteen didn't make it any better; I felt so dirty and worthless after that incident," said the Anniston native. "But around sixteen, I started doing things to make myself feel and look good. One day, it just clicked that if didn't love myself, no one else would. If I didn't respect myself, no one else would either. It was time to stop feeling sorry for myself. Those are things that my mother always tried to instill in me. So, I just had to take a step back and develop an identity."
From there, Brianna embarked on a journey of self-redemption and self- discovery. She was determined to shed the baggage of the many adversities that she'd been lugging around for far too long. As time progressed, she could finally see the fog clearing and the roads opening. The hardships that she'd once faced were soon overshadowed by the joys of reaching her big breakthrough, meeting the woman who she'd fought so hard to become. Suddenly, her crown was no longer hidden under the layers of a dark soul. Brianna had unearthed her internal light, and she quickly grew to love her newfound identity. Through trusting the process and, more importantly, trusting in God, she stumbled across her strength, finding solace in herself and adding tax to her worth that would never be discounted, nor underestimated, again.
"Sometimes, self-love can get foggy, but the main thing that you have to hold on to is the fact that you're you, and that is your superpower. You have to know that love should always start and end with you," Brianna explained. "Embracing your femininity and just knowing that you reign over your own life is so important. I always tell myself that God gifted me with the car, and it's up to me to drive it!"
Now, her only hope is to empower, encourage, and uplift other women who wish to achieve that same Queen-like mentality and mindset, which is why she has worked so diligently to bring her online women's boutique, Queen 2 Queen, to life. It's more than just a name being put to a brand; it's a movement with a mission and a message to leave a mark and make a Difference. An entrepreneur at heart, Brianna's dream to launch Queen 2 Queen began in the summer of 2013. However, life happened and setbacks Prevailed. But last year, that all finally changed. Her days of just being the employee were over. She was ready to become the employer.
She was reclaiming her time and her throne--out to get everything that God had in store for her, and birthing her own company just so happened to be the first thing waiting in the pulpit. What started out as just an idea was swiftly made into a plan. "It took me working for other businesses for the lightbulb within me to set off. I asked myself, 'Why should I be the middle woman?' I should be the boss. I've always been one to be bossy and want to lead," the 26-year-old said proudly. "Now, I'm more determined than ever to just be a leader. I feel like I have a huge purpose here on earth, and I know that I should be inspiring other women and making a mark in this world."
And that's exactly what Brianna has set out to do, one queen at a time. An advocate for women's empowerment and a dedicated feminist, through Queen 2 Queen, her goal is to help women embrace their inner queen by providing premium products for those of every shape, size, and color. The female-based lifestyle brand specializes in everything from apparel and jewelry to accessories and more. In the near future, Brianna aspires to expand Queen 2 Queen. Her hopes are to bring in brand ambassadors and host annual events in support of women who are struggling to find their voice and live their truest selves, confidently and unapologetically.
However, as of now, Brianna is solely focused on building herself as a rising business owner and making the stars align. It has been a task, but it is certainly one that she's up for. "It's been difficult… trying to put the pieces together. I didn't realize that starting a business is hard. Learning the business tactics, ethics, all of that, is what's hard for me. I'm a Psychology student, so when it comes to numbers, inventory, and all that is included on the 'hidden' side of a business, that was foreign to me," she admitted. "But it's coming along. I'm a bit more confident. I know that it's still a work in progress." Let's just say, there's no stopping Brianna now.